Weihai Huaxing Pallet Rack Safety Nets
Weihai Huaxing Nets provide pallet rack safety nets for all over the world. 
In high-bay storage facilities, safety measures must be implemented to prevent the stored material from falling and to prevent the falling material from injuring any people. The use of pallet rack safety nets offers one possibility for this purpose. One positive side effect is the protection of valuable goods from extensive damage caused by falling down.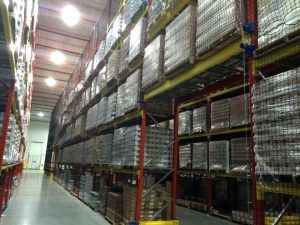 General advantages of the net solution:
Nets have a low individual weight and are flexible and easy to install.
If need be, the nets can easily be dismantled to remove falling objects or to enable access to the material stored on the secured shelf bay.
Our high-strength polypropylene nets are available in different colours.
Plastic nets have the added benefit that they do not corrode, ensuring the nets always keep looking neat.
Our nets are bordered or hemmed on all four sides and can be purchased by the square meters or as a component of a custom net solution.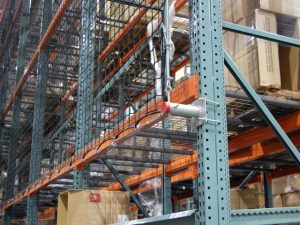 Please contact us for more details, the sample is also available.
Advantages compared to metal mesh:
The soft material has a better energy absorption capacity.
Falling goods are better protected due to the nets' stretching capacity.
When deployed as a fall safety net, the person is better protected from injury too.
Nets are easier to exchange.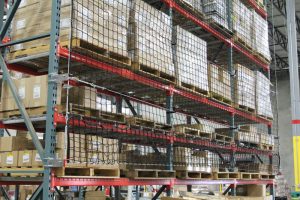 Netting Description
Netting is made from high tenacity polypropylene (HTPP) knotless netting with square mesh. Knots are eliminated using a balanced knitted construction with filaments running continuously throughout the netting to enhance strength and durability, eliminating the stresses of stitched construction found in conventional web nets. HTPP fibre is highly resistant to abrasion, lightweight, and is resistant to moisture and chemicals.
Netting can be custom designed to meet your specific requirements, every batch of nets will go through strict tensile testing and impact resistance testing before shipment to ensure that the products meet the standards.
The material is 100% virgin, non-toxic and contact with mucous membranes (mouth, eyes) is completely safe as well. Thanks to their weather-resistance and UV-stability, our safety nets are suitable for both outdoor and indoor use.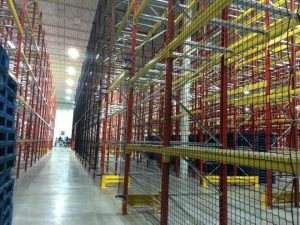 We will be more than happy to answer any questions you might have.